THE FLIEGL PLANT IN MÜHLDORF
THE BEATING HEART OF FLIEGL AGRARTECHNIK
---
There was a time when all threads of the Fliegl agricultural machinery sector converged in Töging am Inn. For more than 15 years, all activities throughout the entire European market were managed from this location, as were the company's design and production efforts. The 90,000 m² site featured a highly modern factory, where more than 2300 vehicles were manufactured every year to satisfy a wide range of requirements. In 2013, the company moved its headquarters to Mühldorf am Inn,
where it now occupies premises encompassing an area of 30 hectares. Moving the company headquarters from Töging to Mühldorf represents the largest investment in the history of Fliegl Agrartechnik. The company workforce, which now consists of some 350 employees including 36 trainees, go about their daily work in a state-of-the-art plant boasting innovative warehousing and production technology.
Cutting-edge laser systems are used in the processing of various tubes and profiles. These also include two tube lasers in the form of the twin-tube laser and high-tech sheet metal laser. The new tube lasers enable accurate cutting of even the most complicated shapes and special elements. The tube lasers are compatible with profiles measuring up to 6 m in length and with a maximum weight of 2000 kg. Individual parts can also be manufactured with ease since virtually any contours can be cut from the tube.
Where the raw materials used to be cut to the required dimensions in a highly elaborate process, this production step is now greatly simplified by the 2000 W tube lasers employed in the new Fliegl plant. They work fully automatically to process steel profiles with utmost speed and precision so that they can be used in subsequent manufacturing steps.
High-tech sheet metal laser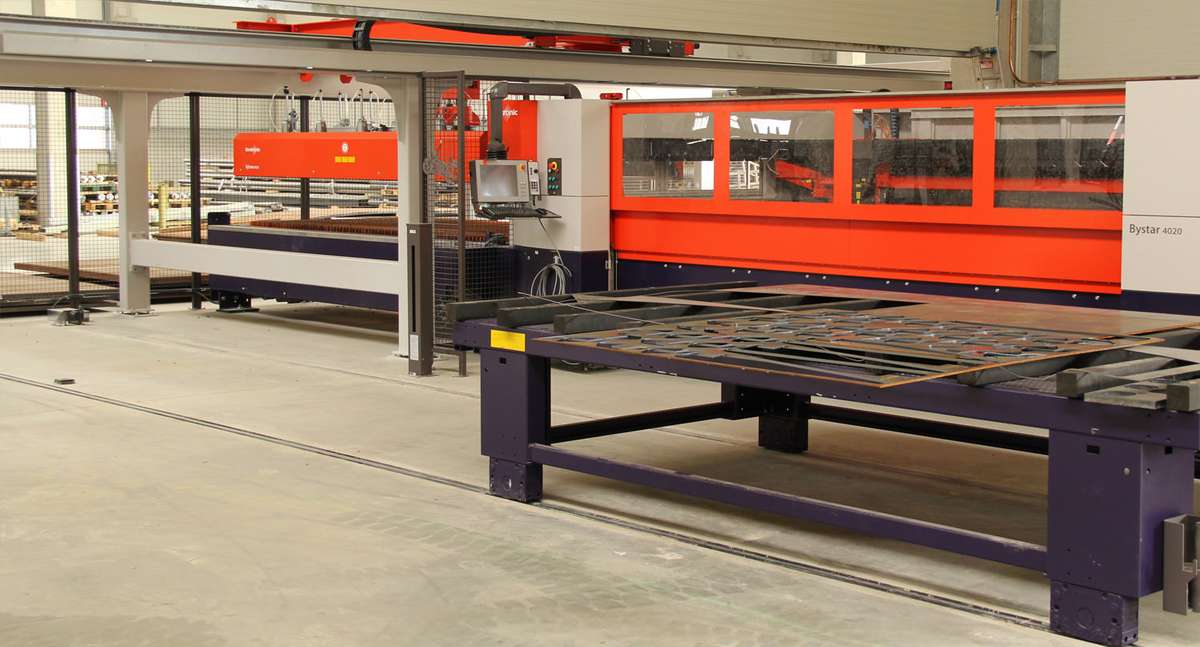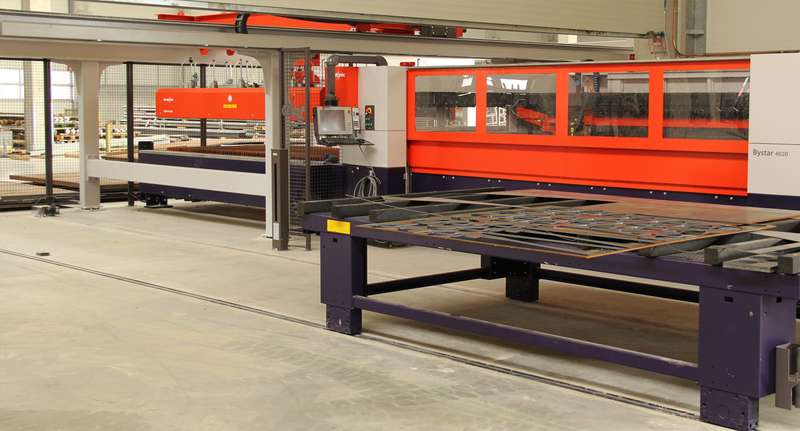 The sheet metal laser offers equally high levels of precision and reliability when cutting sheets up to 20 mm thick. Sheets measuring 2000 mm x 4000 mm can be cut to size with utmost accuracy. Thanks to an automatic load/unload system, sheet stacks weighing up to 5000 kg are effortlessly converted into individual, high-precision parts.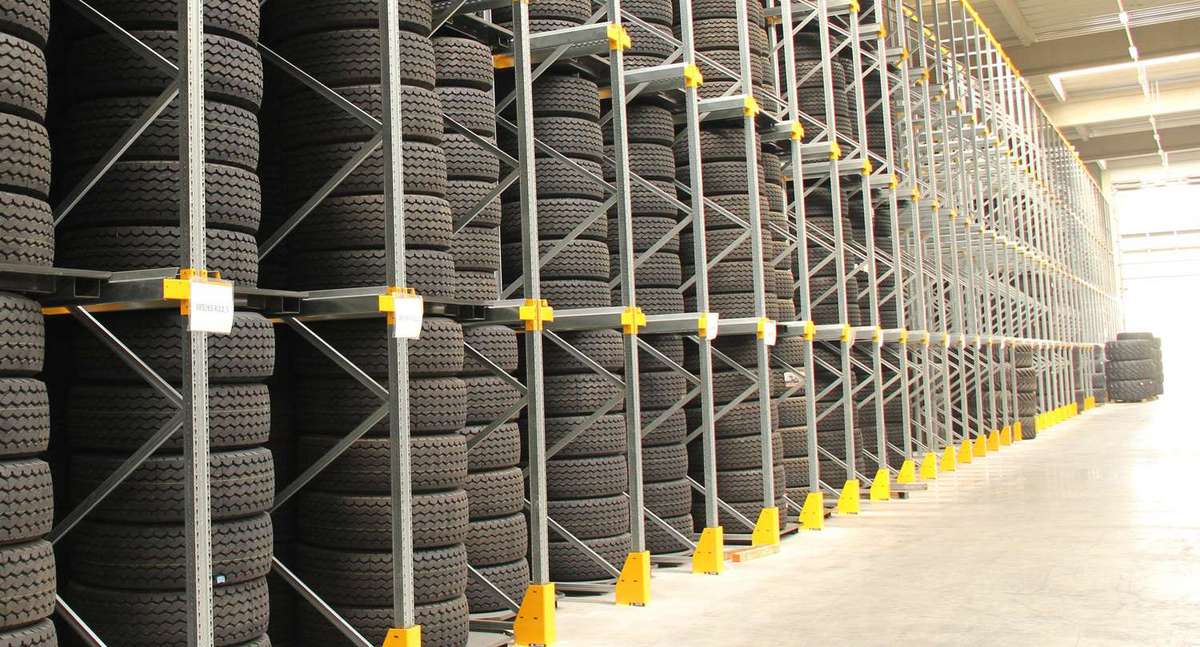 Warehouse logistics at Fliegl Agrartechnik are optimised by a central high-bay warehouse with a compact structure: It is 92 m long, 37 m wide and 27 m high. The system works independently and fully automatically, thus ensuring a clear overview while also enhancing the accessibility and availability of production elements. The electronic warehouse management system encompasses three storage/retrieval units, which travel through the aisle of the high-bay warehouse and perform all necessary storage and retrieval operations.
Two of the units are used to transport Euro pallets and pallet cages, while the third handles heavy-duty pallets, which accommodate axles and bulky materials weighing up to 4 tonnes. A total of 14,000 storage locations are available and the company can also call upon 800 square metres of storage space for small parts. Capacities of this magnitude make the Fliegl high-bay warehouse one of the largest in the region. The adjacent tyre warehouse offers space for up to 10,000 tyres.